School Website Templates
We offer a range of pre-designed school website templates which are perfect for schools on smaller budgets. There are many free school website templates out there but you don't need to be a technical whiz to use our templates. We'll set them up for you, add your school logo, customise your colours, provide training as well as unlimited support. In fact all you need to do is add your page content!
Four school website templates to choose from
We've designed four school website templates which can be used by both primary schools and secondary schools. Their uses are very flexible so in some cases they are also used as Academy Trust website templates and by other organisations.
Probably our most popular primary school website template is our Friendly theme. Don't forget that the logo and colours can be updated to anything you like. This template has a feature gallery on the home page as well as a welcome and latest news and diary dates.
Probably our next most popular website template for schools is the Nature theme. It also has a feature gallery on the home page which the school can update as well as a welcome and latest news and diary dates which automatically keep themselves up to date.
Our Simple theme is just that. A popular website template with secondary schools, it has a clean look, a large feature gallery and four quick links to key information. All of which can be customised to suit your school.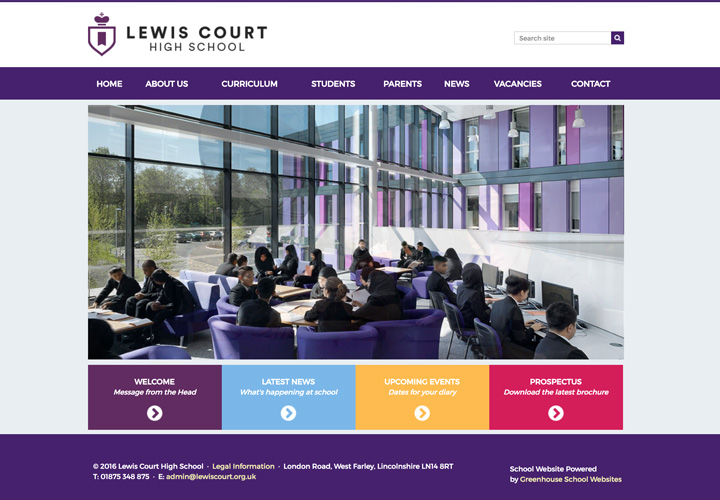 Finally we have our Professional school website template. It is a popular template with secondary schools and has a clean, professional design. It also features an editable feature gallery, welcome and latest news and diary dates.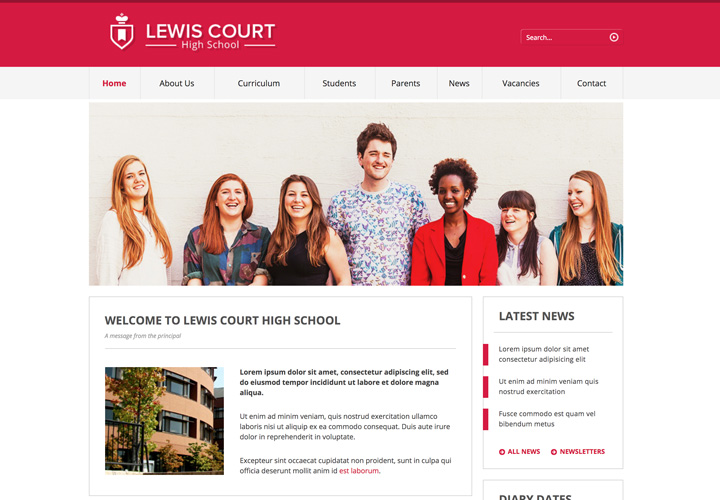 You can see live previews of all of our school website templates on our website.
Easy to use Content Management System (CMS)
All of our school website templates benefit from the same powerful School Content Management System (CMS) as our bespoke websites. So you get all the same great time saving features, the same training and the same unlimited support. The only difference is that as we're not designing a bespoke school website just for you, we can pass on these cost savings to your school.
School website template costs
As with everything we do for schools we want to provide the best value possible. Our school website templates cost just £595! There are more details on our school website prices page.
Easy to get started
It's a very quick process for us to get your school up and running with one of your school website templates. You just choose one of the four designs, let us know your colour preferences and provide your school logo and a few photos. You can have your new school website live in a matter of days!
If you have any questions or would like to find out more please just contact us and we'll be happy to help.