Teaching School Websites
As well as working with primary and secondary schools, we have also worked with many teacher training schools.
The emergence of Teaching Schools formed a central part of the government's plan to put schools and school leaders at the heart of raising standards for all children. Teaching Schools are outstanding schools who became eligible to bid for status and to serve as the 'Lead School' of an alliance comprising other educational establishments, from primaries to HEIs.
By de-centralising school improvement and putting it in the hands of the people who do the job, day in and day out, it became more and more possible to ensure that professional development, research, teacher training and school to school support could be undertaken and developed to the best advantage for children and individual schools, as a more 'bespoke' system of school improvement ensures work is tailored to that which each individual school needs.
Here are some examples of the teaching school websites we have created.
Mid Somerset Consortium
We recently redesigned The Mid Somerset Consortium's website.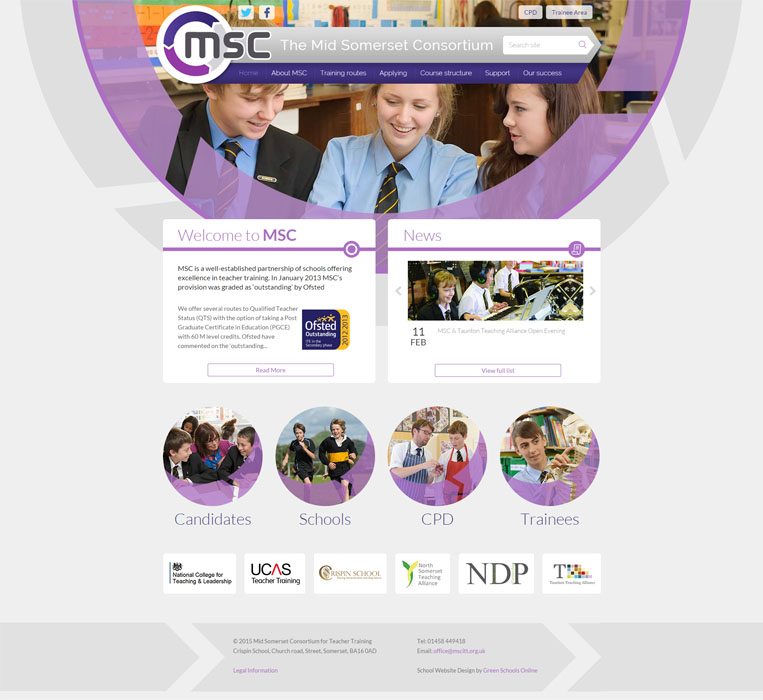 ---
King Edward's Consortium
We like the slideshow of images on Kind Edward's Consortium website, along with their changing quotes in the image banner.
Merton Special Teaching School Alliance
Merton Special Teaching School Alliance have large photographs as the centre point of their home page. We also like the quick link graphics.
---
Bexley Teaching School Alliance
Bexley TSA have their twitter feed embedded into their home page, and also have tabbed calendar and news items.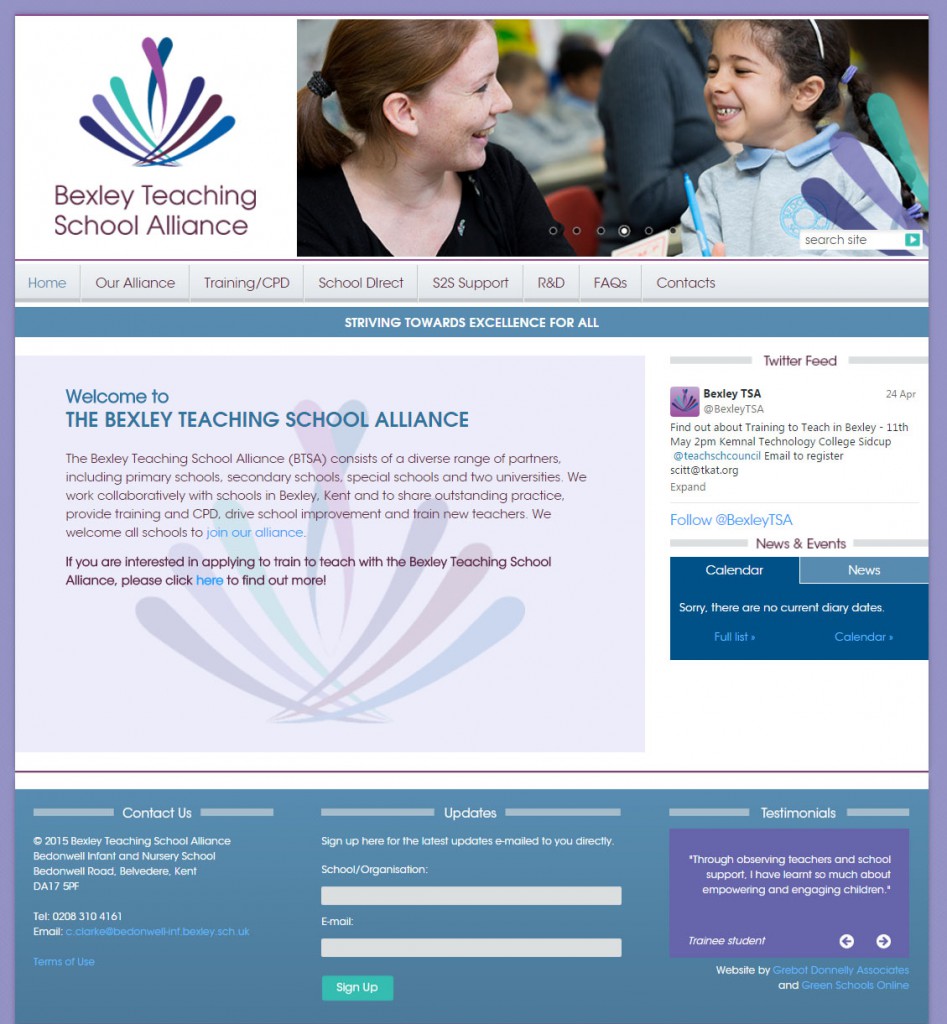 ---
Hillingdon Teaching School Alliance
We designed a 'clean' looking website for Hillingdon TSA with a social share bar so that visitors could easily share useful content. We also designed their branding, too!
---
Painsley Catholic College Teaching School Alliance
We like the changing images & the noticeboard on this home page.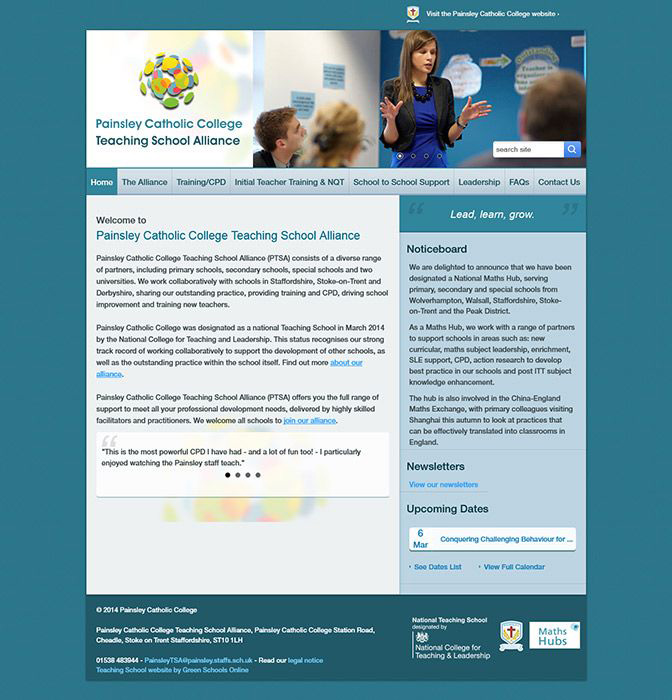 ---
Is your school website overdue a new design? Get in touch!
Have you been thinking about your school's identity? Do you feel it's a little lost in a bland website design? We would love to apply our expertise to tease out some of your school's core, principle strengths to shine through on a new website. It's easy to make an initial enquiry and we can get the ball rolling with a quick chat.
---
Need some more inspiration?
Take a look through our extensive school website design portfolio for some ideas. Or, take a look at our great Multi Academy Trust websites, or some of the school website designs we launched in January 2020.