School Websites with Local Landmarks
Some of the schools that we work with choose to have identifiable local landmarks & monuments in their website design.
St. Paul's C of E Junior School, Somerset
St Paul's have an illustration of their local church, and the Somerset and Dorset Joint Railway bridge in Shepton Mallet.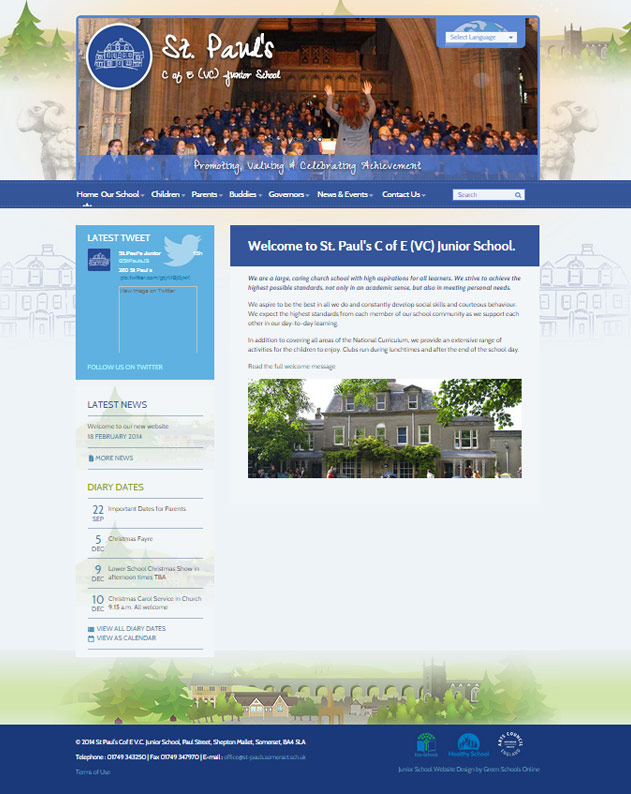 Old Hall Junior School
Our design for Old Hall Junior features Chesterfield's crooked spire Cathedral along the skyline.
Saltdean Primary School
This beautiful design features Saltdean's lido and illustrations of the cliffs between Black Rock and Saltdean.
Lydd Primary School
Lydd have incorporated their church, known as 'The Cathedral on the Marsh', into their design.
Castle Cary Primary School
Castle Cary have local monuments in their skyline – including the Tor on the hill in the background.
Robert Owen Early Years Centre
Robert Owen is local to us, in Greenwich! Their website features illustrations of Canary Wharf and the O2 Arena.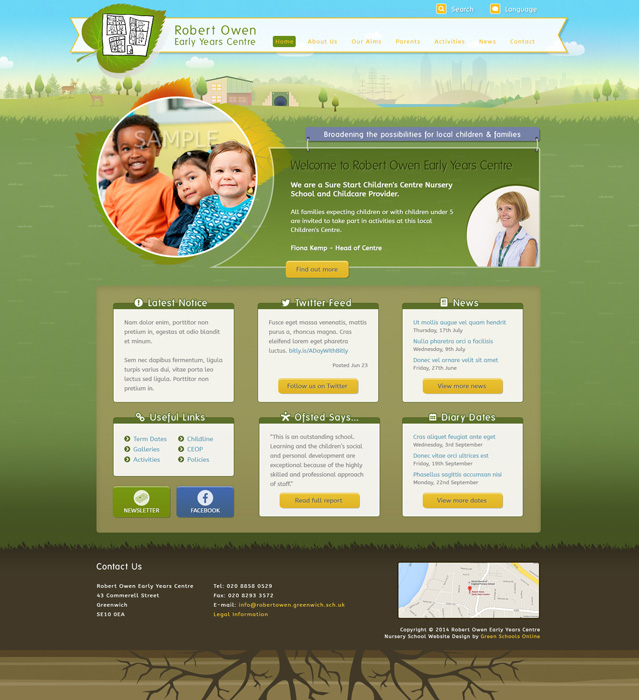 Upton Noble Primary School
Upton Noble & Bruton Primary schools are part of the same federation. Both of their designs feature a castle local to them in Somerset.
Hornbeam Primary School
Hornbeam have the Chatham Naval Memorial incorporated into their design.
Harbour Primary School
Harbour Primary are another coastal school, in East Sussex. They have a beautiful coastal themed design with a skyline featuring Newhaven pier.