Our Favourite Secondary School Websites
Here are some of our favourite secondary school websites that we have designed.
Brighton Aldridge Community Academy
We love the full screen photos that Brighton Aldridge Community Academy have on their home page. They immediately catch the eye of the website viewer and make it look clean, corporate & professional. They also have a google translate bar in the header and links to their Twitter and Facebook on the home page.
Chingford Foundation School
Chingford Foundation School have a super wide design with full width photos. And we love the changing quotes!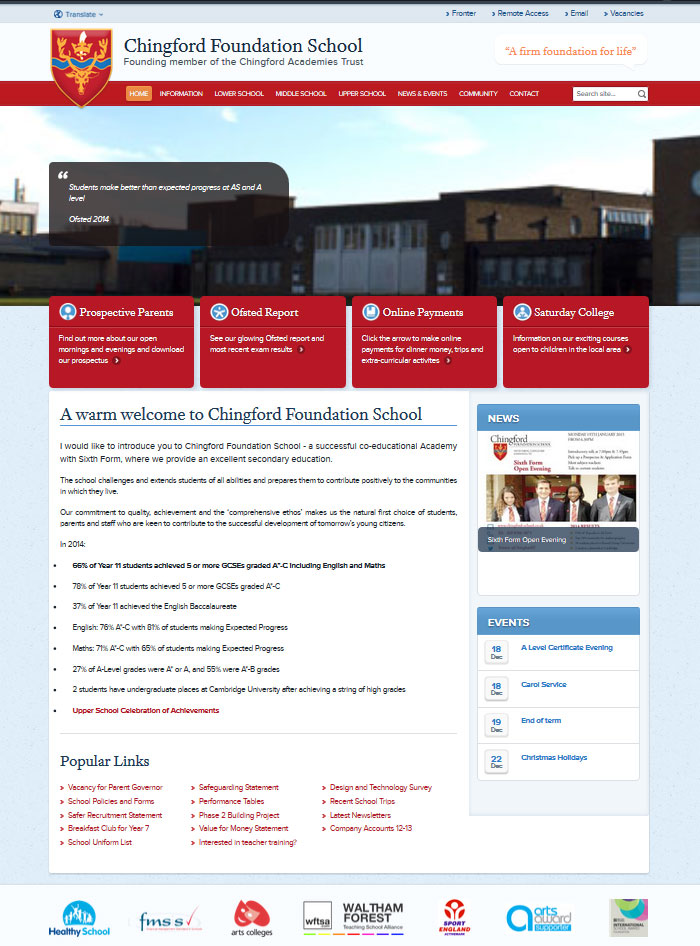 Bridgwater College Academy
Bridgwater College Academy are another school to have full screen photos on their home page – not much text is needed as the photos speak for themselves. The blue, white & orange school uniform is reflected in the colour scheme of the design, which we love. They also have their twitter feed and a google translate bar embedded on their home page.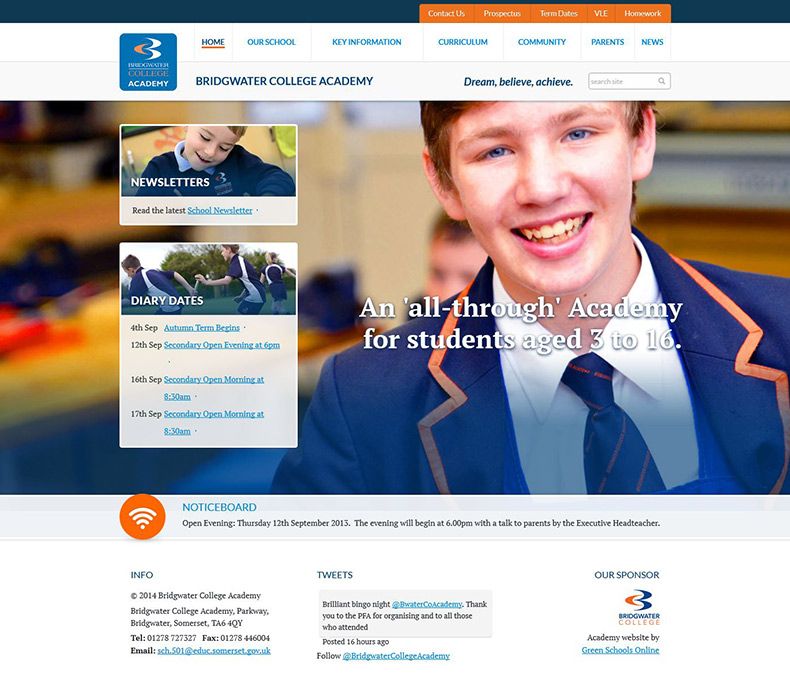 Slemish College
We love the clean & corporate style of Slemish College's website. Although the photos aren't full screen, they stand out as a main feature at the top of the home page. We like the logo behind the welcome text and the clean blue and white colour scheme. The site is also responsive, and they have Android & iPhone mobile apps available to download.
The Weston Road Academy
The Weston Road Academy has an accessible pale blue and white colour scheme, keeping it clean and easy on the eye. We love the simplicity of the home page – the photos are a main feature, and the content of the page is kept simple with an embedded twitter feed and tabbed news and events listings.