It's Raining Purple Websites
With the launch of the website for Plaistow Hill School this week, I was suddenly struck by the number 'purple' websites in our portfolio. It's also interesting that there are a disproportionate number of Academies using the colour purple.
Purple is associated with nobility and spirituality. The warmness of red combines with the coolness of blue to create a colour which you could say is both hot and cold. Pantone named Blue Iris, a "beautifully balanced blue-purple", colour of the year in 2008.
Here's a selection of some purple websites from our portfolio: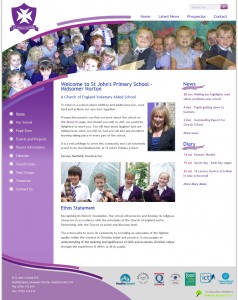 Is your school website overdue a new design? Get in touch!
Have you been thinking about your school's identity? Do you feel it's a little lost in a bland website design? We would love to apply our expertise to tease out some of your school's core, principle strengths to shine through on a new website. It's easy to make an initial enquiry and we can get the ball rolling with a quick chat.
---
Need some more inspiration?
Take a look through our extensive school website design portfolio for some ideas. Or, take a look at some of our colourful school website designs, or some of the school website designs we launched in January 2019.